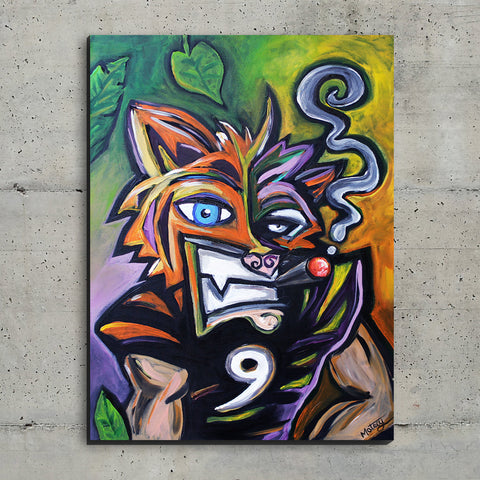 Eye of the Tiger - Original Painting
Pulling inspiration from another classic dead artist, Pablo Picasso. Known as the father of modern art and the pioneer of the Cubism movement. Picasso used color, shape, and geometrical figures to depict images that influenced art for generations.
The "Eye of the Tiger" painting is what would happen if the LSU Tigers and Joe Burrow from the Cincinnati Bengals were mixed together and slapped onto a canvas while using Picasso's brush. The original was painted on 18" x 24" canvas in acrylics.
---
We Also Recommend